Martinrea develops propulsion solutions that move vehicle advancements forward. We are one of the top suppliers for our recognized fuel filler pipes worldwide, and we were the first supplier to develop capless fuel filler pipes now utilized by several global automakers. Innovation is in our DNA, driving advancements, while still maintaining product integrity, honing skills in engineering and R&D, and serving as a propulsion systems partner for customers.
"From Power to Performance"
From Cap...less to Engine
WITH INCREASING DEMAND OF ELECTRIFICATION, WE ARE A SYSTEMS PROVIDER, DELIVERING OPTIMIZED SOLUTIONS.
Propulsion Systems Products
Graphene and Nylon Coated Brake Lines
This new sophisticated material can provide 25 percent weight savings while simultaneously demonstrating superior strength, greater abrasion protection, and improved chemical resistance, all while utilizing current manufacturing equipment and processes.
Engine Blocks
Martinrea is a producer of the most current lightweight and high-tech aluminum engine blocks for fuel efficient family sedans to hypercars. We utilize state-of-the-art high and low-pressure die casting equipment to achieve world-class quality for our customers and ultimately, the consumer. Martinrea's facilities are vertically integrated to provide all post-casting processes in-house, including its spray bore coating technology application.
Transmission Products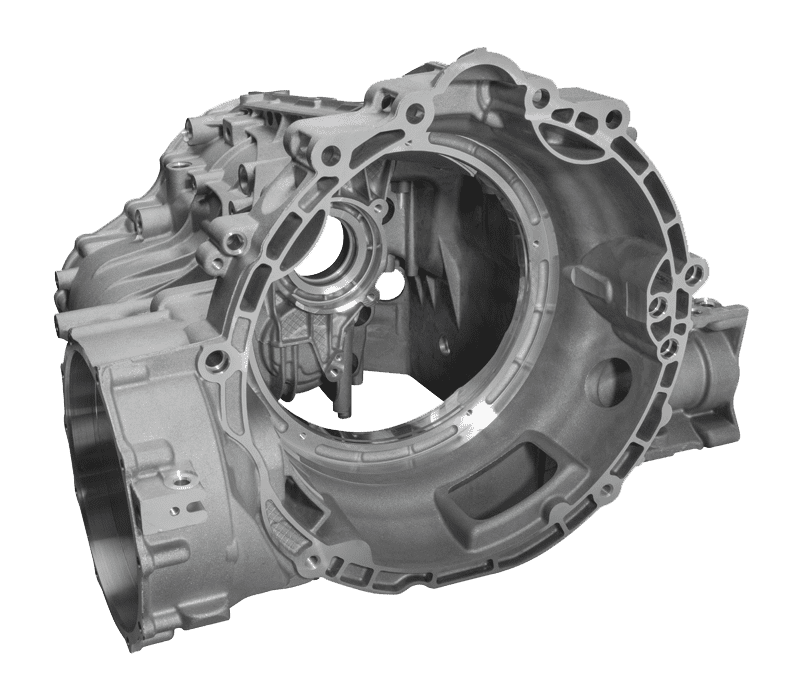 Martinrea specializes in producing ready-for-assembly machined transmission housings for heavy truck and passenger car use. Martinrea has a long history and experience with High-Pressure Die Casting (HPDC) and Semi-Permanent Mold (SPM) production. With facilities in Germany, Mexico and Brazil, our solutions connect to battery housings and cooling lines.
Fluid and Thermal Products
As one of Martinrea's core offerings, our fluid and thermal product line, including fuel filler pipes, brake lines and thermal management components, is recognized as high-value, vertical integration-friendly at our locations globally, and ultimately serves as a good footprint in supporting its customers.